Another exciting year as we celebrate reading!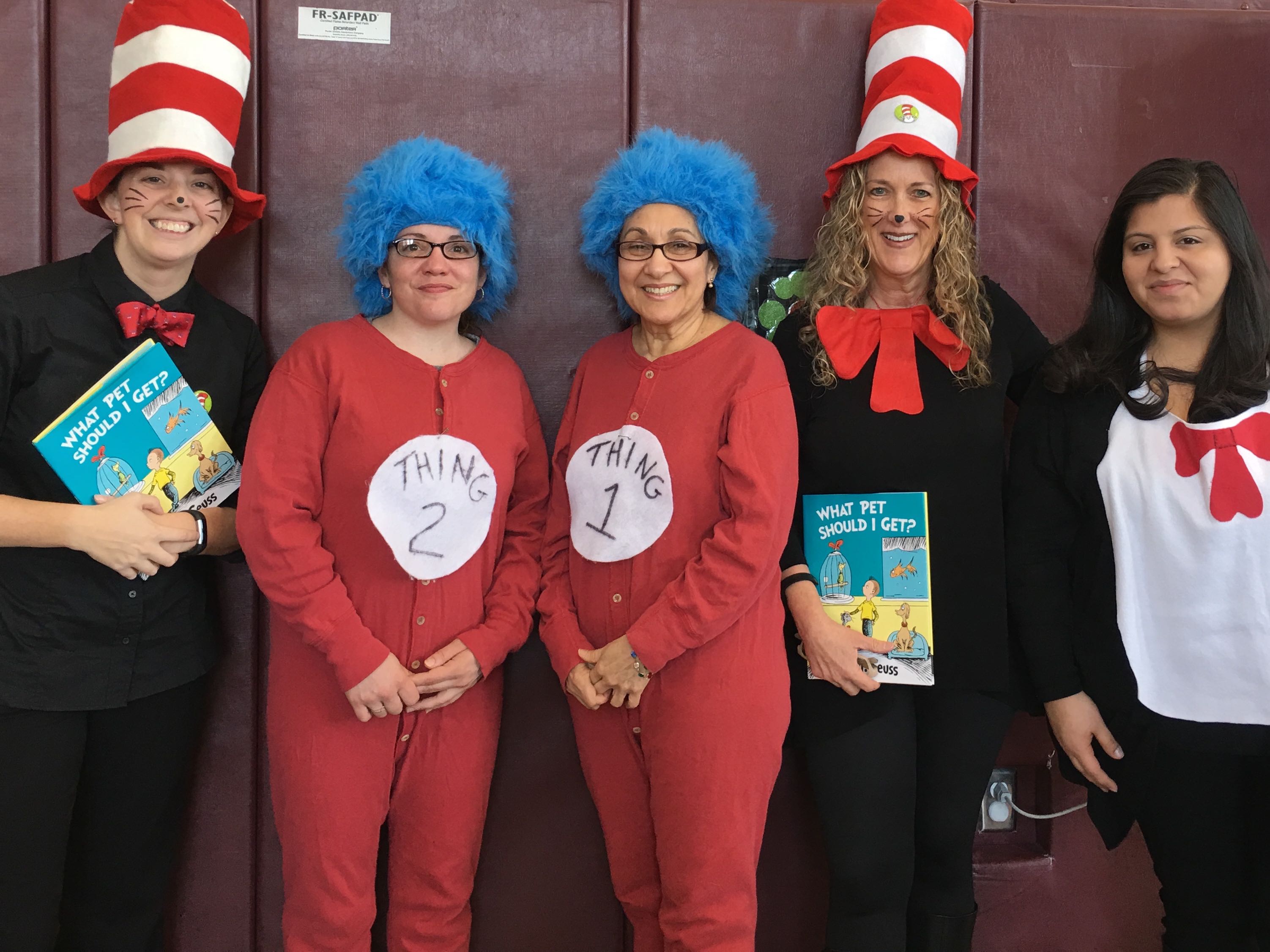 Thank you Shiala for organizing another successful year of Read Across America! Once again Shiala organized guest readers, planned an all school meeting and convinced a crew of teachers to dress up like characters!

We would like to commend all classes for a wonderful morning meeting! The students were very attentive, enjoyed the story, and sang along with Mr. Hugh and Mr. K!
We hope that everyone enjoyed the day!

Special thanks to Malissa and Maria for being such great sports and being "things" this year!